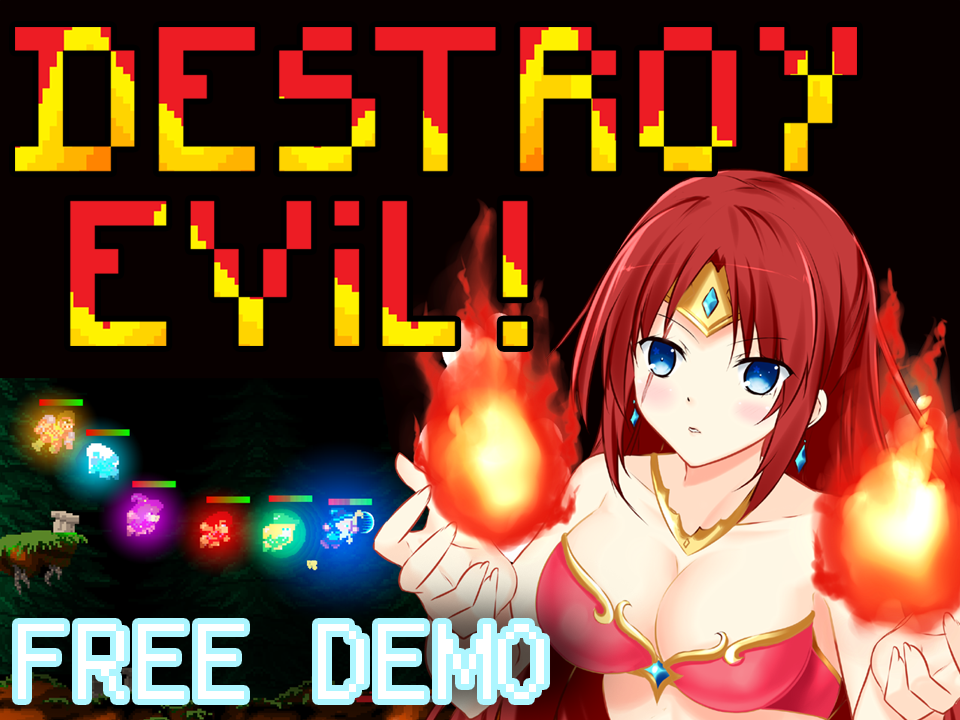 Destroy Evil Demo
A downloadable game for Windows
6 years of work (after "Ariane Odyssey" release) to create the gigantic labyrinth of Destroy Evil.
Destroy Evil is a massive 2D Shoot'em'up/metroidvania full of various traps and enemies.
A really big adventure to the center of the earth at the lower price.
Only one player but a team of heroes follow you in the underworld to kick the bottom of Evil.
A amazing soundtrack.
Keyboard or Joypad.
Enjoy! =)

IN THIS FREE DEMO YOU CAN EXPLORE ONLY A SMALL PART OF THE MAP.

TO BUY THE FULL GAME AT 0.99$:
https://choloco.itch.io/destroy-evil-shooterroguemetroidvania

OR DOWNLOAD THE FREE DEMO: