Hunter 1+ Hunter 2 demo
A downloadable game for Windows
Please, Support my last game : Ghouls Underground The Rogue-like
https://www.kickstarter.com/projects/957008919/ghouls-underground-the-rogue-like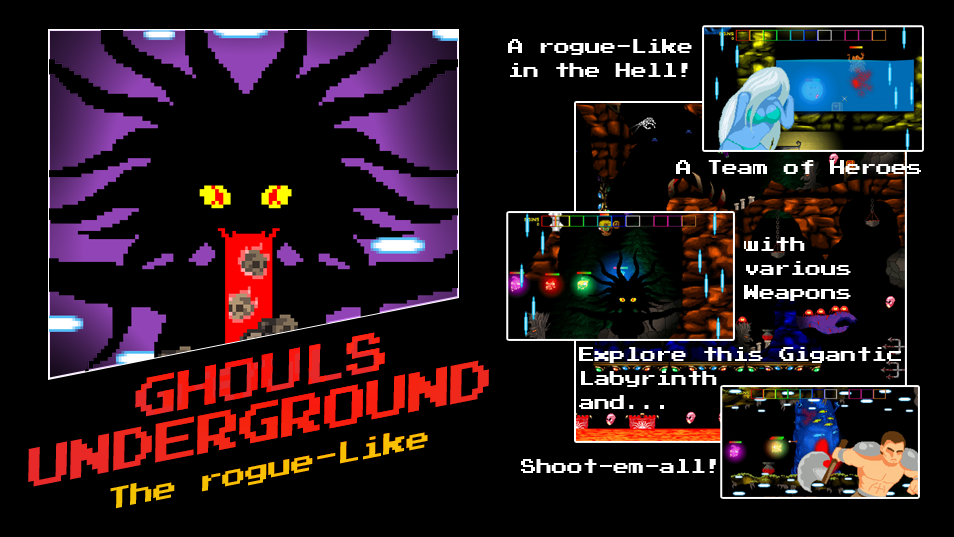 You are a Demon's hunter who explore a NON LINEAR big world with various environments (Automn, Winter, Canyon, Desert, Mystic forest...) and search for the 30 lovely sexy gals in Anime Style you can meet in the game (try to find them all! )
Full of Easter eggs to uncover. Alternate paths to discover.
Hunter aims to surprise you by introducing constant change and a lot of ideas like some of the 30 sexy characters who can join your team and more surprises but I can't say too much about it for maximum surprise effect.
Try the demo, please!
But if you want the full version, I update the mini-demo page who becames the full-version page (now the game is very huge! ): https://choloco.itch.io/hunter-mini-demo-the-beginning

More retro games by me this way: https://choloco.itch.io/another-video-game-history